Recently, remote work has become in demand, and more and more employees are predicted to switch. It is worth preparing in advance and finding out the most necessary tools, without which it isn't easy to work from home.
Software for communication
The main thing that is used for employee communication is work chat. When working remotely, you must conduct a lot of correspondence in several chats, so the chosen messenger must have a comfortable and clear interface. Suitable:
Slack. It allows you to instantly exchange messages and create several separate threads for conversations between different teams. You can exchange voice and video calls and view your message history.
Telegram. Appreciated for its convenience and wide functionality and is available for free. The possibility of video conferencing is added.
Accelerating the information exchange process and creating the necessary atmosphere of working communication will help video conferencing services.
The most common are:
Google Meet. Free service where you can create a conference in a couple of clicks.
Zoom. A famous app for conference calls is used all over the world. You can hold conferences with up to 100 participants. As a disadvantage, it is worth mentioning the presence of paid functionality.
Previously popular Skype is used less and less often now.
Remote access
An essential tool is a service that allows you to connect remotely to a work computer in the office. The most convenient are:
TeamViewer. It allows both to provide access to your workplace and connect to another computer on which TeamViewer is also installed.
Getscreen.me. You can connect to your workplace through a personal account, download data, and record sessions.
One of the closest alternatives can also be called Anydesk.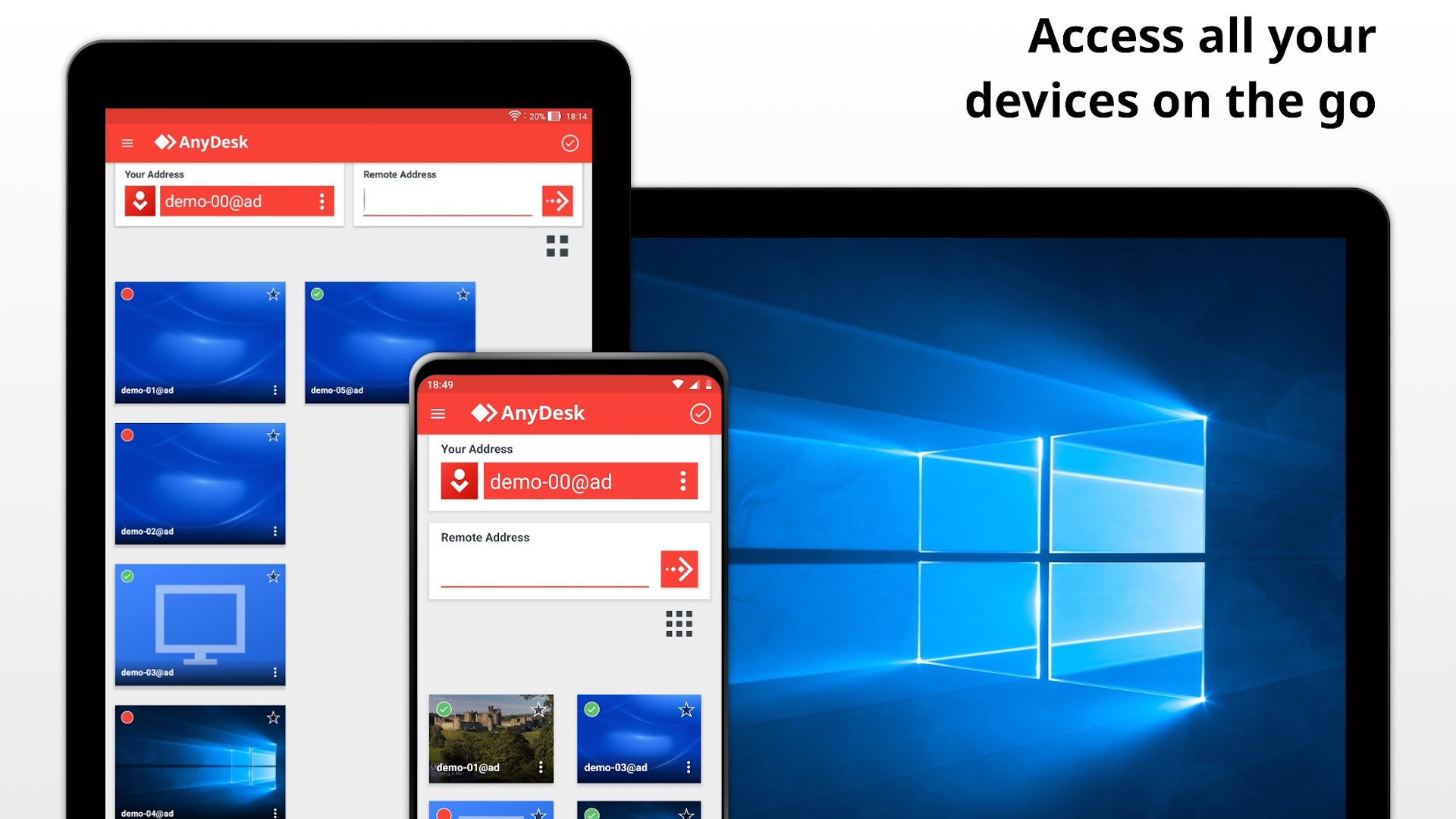 Planning tools
A task manager comes in handy for those who want to use work and leisure time rationally. Relevant:
YouTrack. It has a simple work principle: you must set a task, select a performer (for example, yourself), and determine the deadline.
Asana. It lets you put the task into a separate thread of the related project and discuss its solution with your colleagues.
Trello. The Task Board is designed according to Kanban principles, which allows you to visualize the task as much as possible. Features a greatly simplified interface, which even a child can master.
Time-management tools like Rescue Time or Toggl, which help you to use time as effectively as possible, can be useful.
Useful applications
Relying on the specifics of your work, you may need completely different programs, but some are useful to everyone.
Screenshot tool
Often one image can replace a thousand words. To take screenshots, you will need the following:
PicPick. A graphics editor takes a picture of the screen and edits the images, allowing you to add various effects.
LightShot. With it, you can take a screenshot in 2 clicks and immediately share it with other users.
The programs have a free version.
Password Manager
Remote work is connected to dozens of services requiring a strong and unique password. It's not easy to come up with and store it all in memory, but the following tools will help:
LastPass. Allows you to create complex passwords and enters them automatically when a specific account requires them. All sensitive information is stored in a secure cloud storage.
Keeper. Password Manager is a recognized leader in cybersecurity and reliably protects personal data.
These and many other remote work programs will help you successfully plan and solve tasks, actively communicate with other employees and significantly increase your productivity.